ICTContact provides the complete monitoring of the system where user can manage the overall campaign statistics, live campaign progress, active calls list, queue and agent statistics and system statistics.
Dashboard
Through dashboard admin can monitor the following:
Total Campaign Launched

Contact Dialed

System Status

Total Logged-in Users
Total Active Campaigns
Total Active Channels

Server Status

MySQL Status
Apache Status

My Active Campaigns

All Active Campaigns

Logged-in Users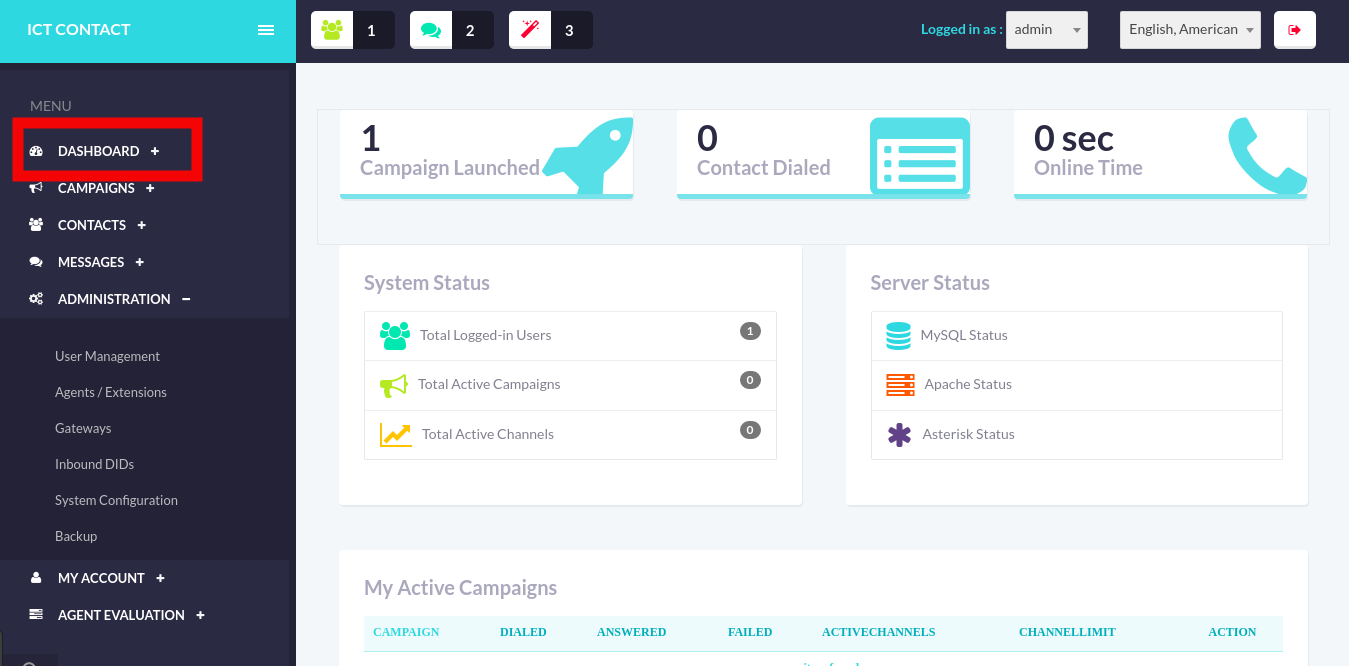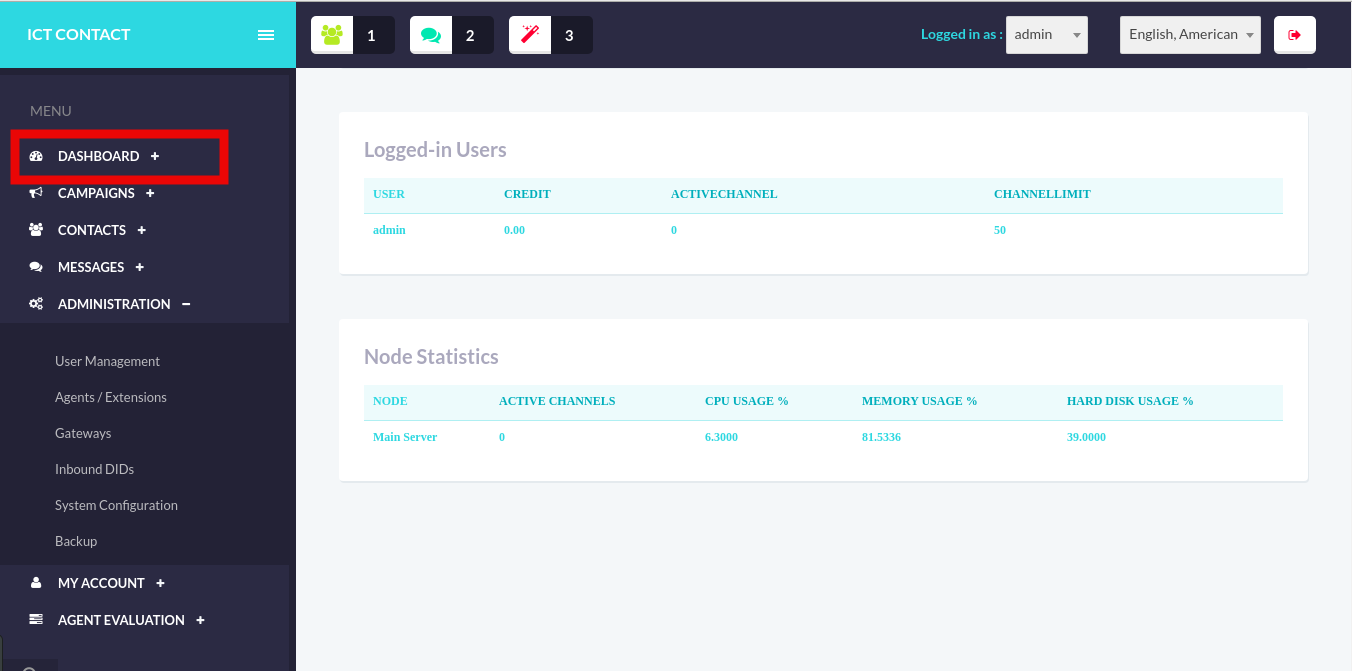 Agent Evalution
Through agent evalution we can monitor the agent performance and for how much long agent was logged in to the system, total calls processed by the specific agent and also we can filter out the desired agent performance through Evaluation report.
The user can also print the agent performance report and can also export the agent record.