Tokens are variables that supplant their worth powerfully while the campaign is running. Tokens have a predefined approach to utilize. IVR applications, SMS messages, and Email layouts that enable you to enter or choose tokens.
Custom tokens are powerful weapons of ICTContact automated telephone call framework. It is a chunk of code which is embedded into voice message by utilizing content to discourse (TTS), SMS messages, Email message, and interactive voice response (IVR) campaign. Tokens are accessible in predefined variables.
By utilizing a custom token in a campaign you can build the engagement and fulfillment/satisfaction level of your client. Custom tokens give customized communication. It manufactures solid associations with your client. By recognizing communication from the client in a custom-made way not exclusively does the client's trust in your organization increases, yet additionally, there are more chances to provide information about your items or services.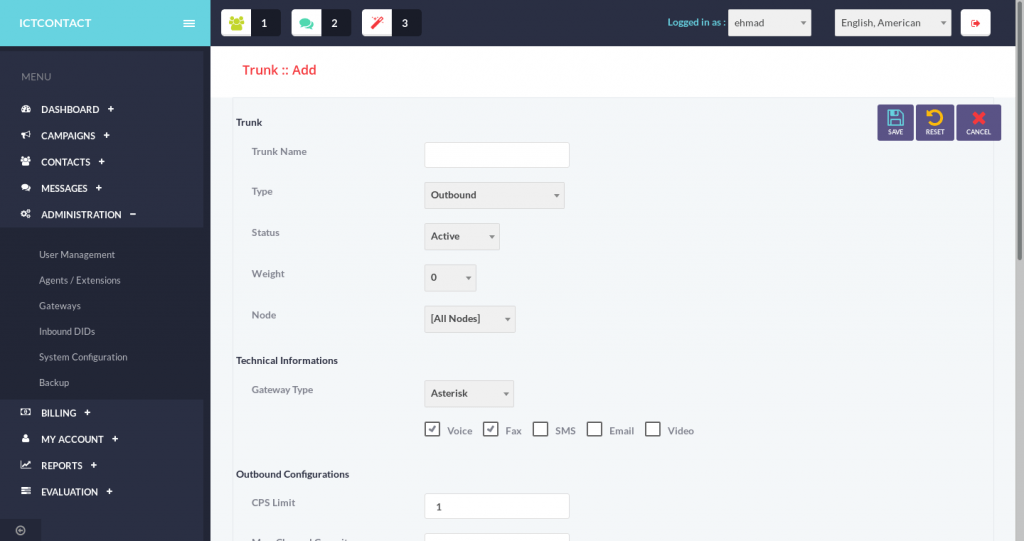 Custom tokens help you to generate a message for successful subscriptions as a confirmation alert, as a major aspect of a marketing campaign or to recognize receipt of data from your clients. Custom tokens work by making a custom-made message explicit to your client or client. It expands the organization's general marketing effectiveness.
Personalized communication
It builds the collaboration with clients and can prompt more noteworthy transformation rates. By offering custom-made assistance that is personalized to every guest to your site the rate of change to a paying client or customer significantly increases.
In ICTContact, user can customize message for SMS and Email campaigns. ICTContact user can use following tokens in their message
Following tokens are available for each type of campaign:
[campaign:callerid]
[campaign:callerid_name]
[contact:first_name]
[contact:last_name]
[contact:phone]
[contact:email]
[contact:address]
[contact:custom1]
[contact:custom2]
[contact:custom3]
[contact:description]
and email campaign have following additional tokens
[url_confirm_yes]
[url_confirm_no]
Custom tokens make your offer more to the client by using their name. If you include the client's first or last name in your campaign, it builds the opportunity of engagement.