Through ICTContact the admin can monitor the complete log of call activity.
Campaign Monitoring
Through ICTContact the admin can monitor the campaigns. It provides the detailed Campaign Summary menu through which admin can view the
Total numbers of calls placed in a campaign
Calls Failed
Ignored
Blocked (DNC)

Schedule Expired
Invalid Number

Pending
Total Calls
Admin can filter the specific campaign result. Admin can also print the campaign summary. Admin can export the campaign summary to csv file.
It generates specific report for each type of campaign and admin can export the specific campaign results.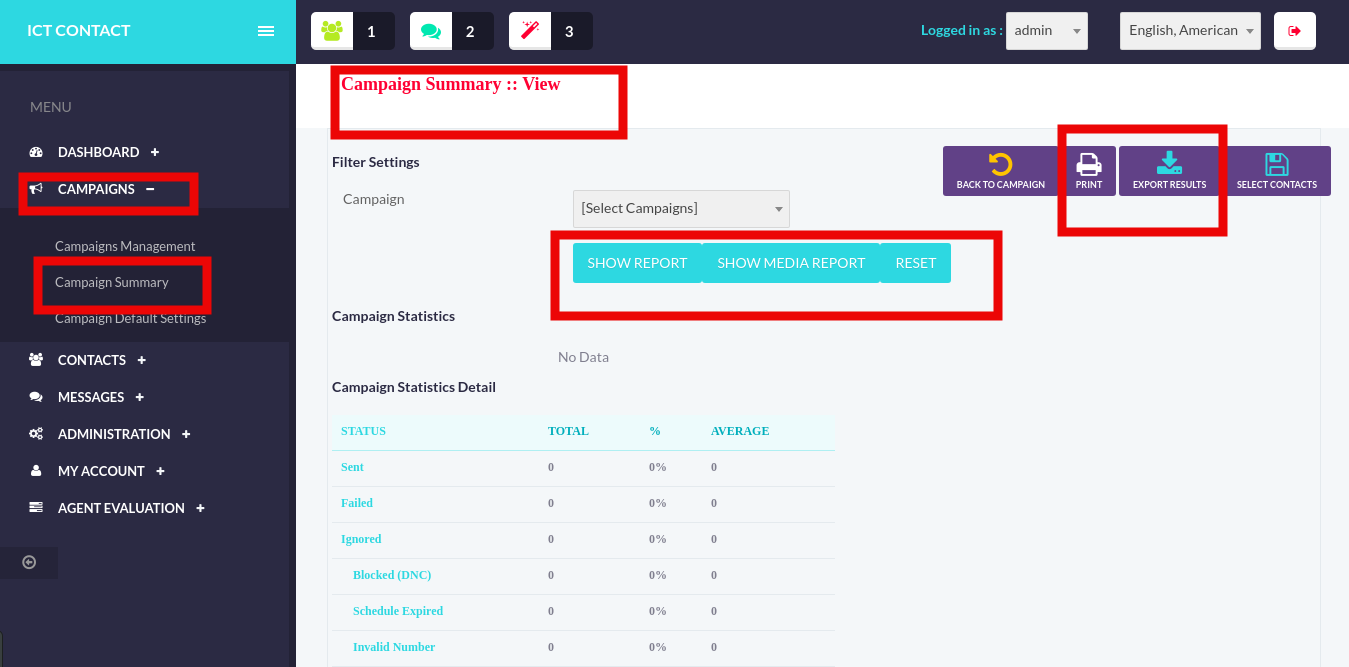 Dashboard
It provides the dashboard through which admin can monitor the following:
Total Campaign Launched

Contact Dialed

System Status

Total Logged-in Users
Total Active Campaigns
Total Active Channels

Server Status

MySQL Status
Apache Status

My Active Campaigns

All Active Campaigns

Logged-in Users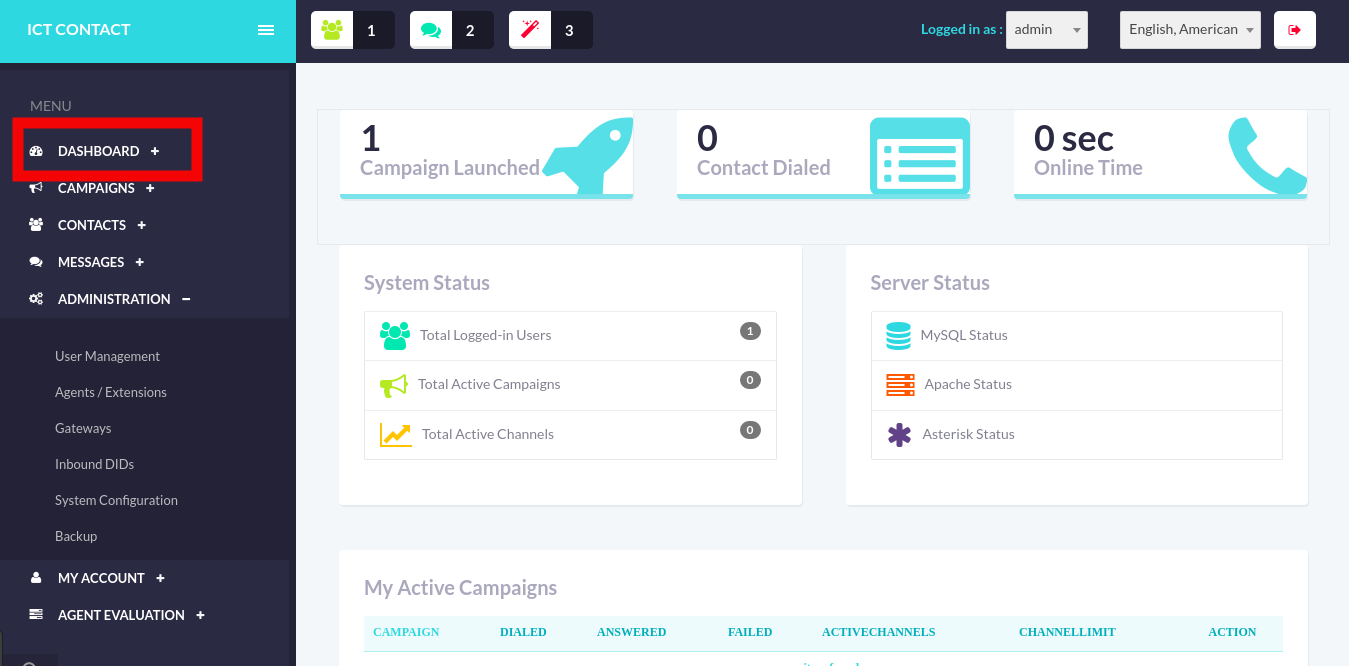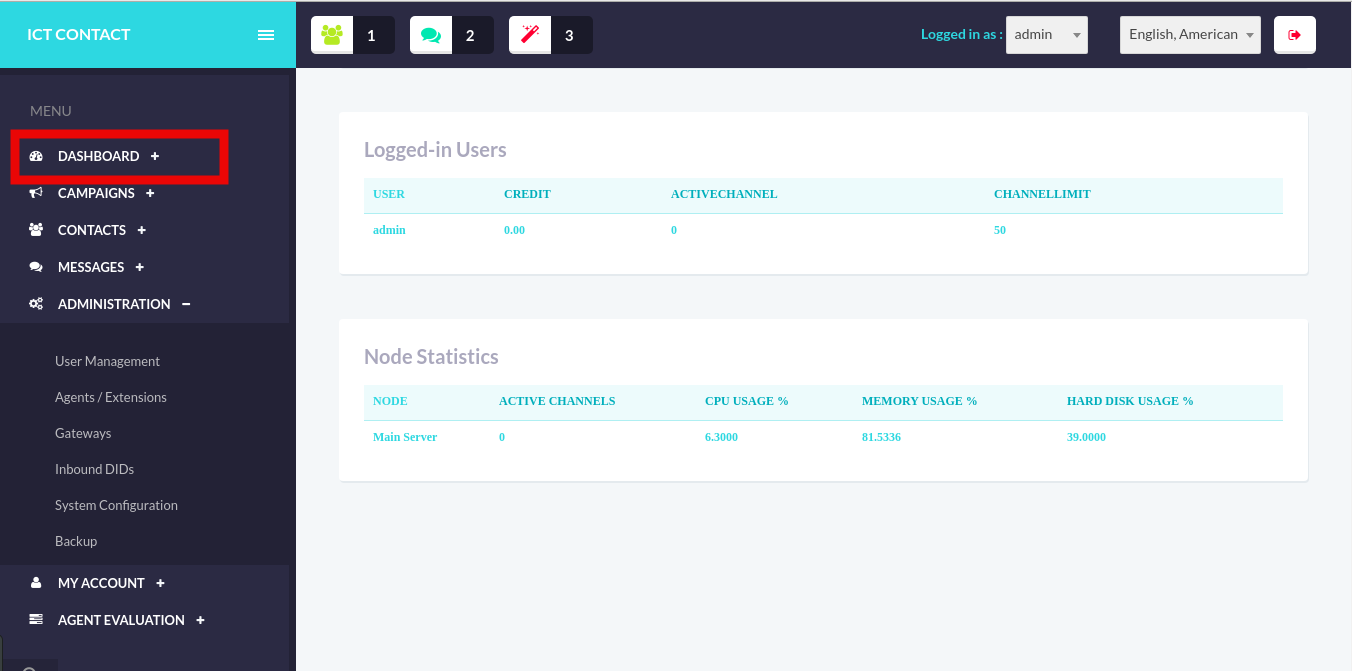 Agent Evaluation Report
ICTContact provides the agent evaluation report through which admin can monitor the agent performance. For how long the agent was logged into the system, Total number of calls processed by the agent and the extension assigned to the agent. Moreover it also provides the option to print and export the agent evaluation report.